Patchwork outfit is one of those colourful attires that remain on and off trend. This design is not only meant for quilts but for different types of outfits. It comes with a highly enriching history and today it is a trend everywhere. You will see everybody, from common women to models and celebrities donning this outfit with grace and style. Patchwork dresses, patchwork pants, patchwork tops, patchwork skirts and so on are some of the outfits that you will find women wearing these days all across the globe. It is a colourful, lively and stylish attire but many find themselves in a state of confusion regarding how to wear this attire. In this article we shall be looking at some of the ways which we can follow to wear a patchwork outfit.
You will get different types of outfits in patchwork design in different garment stores and shopping malls all across the UK. In fact, you can get these attires from different online stores in the UK. Many online stores, such as Jordash Clothing provide you with different types of patchwork outfits, such as, multicoloured patchwork dungarees and so on.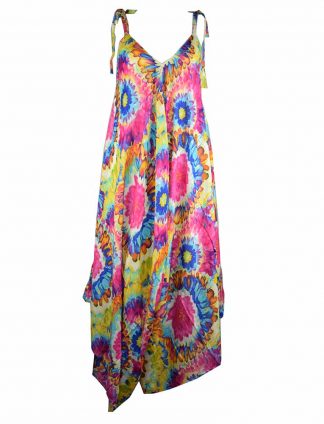 Let us now have a look at some of the ways which we can follow to wear different types of trendy patchwork outfits.
Wear a combination of dark and neural coloured patchwork designs
 One way to get a stylish and classy look is to wear a patchwork outfit in the combination of neutral and dark/bright colours. It is specially for those who are trying out a patchwork outfit for the first time. If you are choosing this colour combination, you will not only feel confident about yourself, you will be comfortable as well. You can go for complete vibrant coloured patchwork designs, such as, maroon, red, plum, navy blue, bottle or hunter green and so on, if subtle and neutral colours are not your thing. Otherwise a patchwork print outfit in subtle colours or in the combination of black, white and grey will best suit you. It is always better to wear an outfit in patchwork designs having contrasting colours. If you are choosing such a combination, you are definitely going to get a chic and modern look.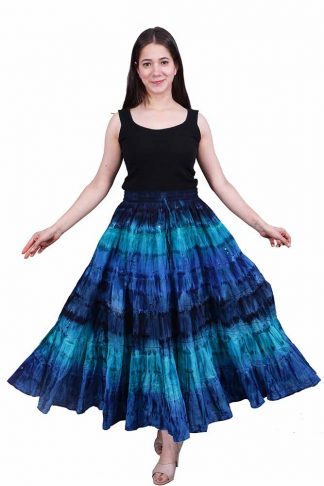 Combine a patchwork attire with a solid coloured outfit
 Another way to wear a patchwork outfit is to pair it with a solid coloured outfit. For instance, if you are wearing patchwork pants or a skirt or any other bottom in patchwork design, make sure that you are wearing a solid coloured top or shirt with it. Patchwork outfits generally come with different types of patterns and designs. Sometimes it becomes difficult to choose a pattern outfit to wear with the patchwork outfit that will coordinate well with it. In such a situation, it is better to play safe and opt for a solid coloured outfit to pair with it. If your patchwork attire is colourful, it is better to pair it with a neutral or bold coloured outfit, such as black, red, white, grey, brown, blue and so on. If you are wearing a patchwork shirt or a top, it is better to wear it with a pair of jeans as it will coordinate well with the jeans. In order to get a more chic look, you can also add a solid coloured jacket or vest to the top as well. If your patchwork attire is designed with solid coloured blocks, make sure that the outfit that you are choosing to pair with it comes in simple patterns. If you choose any of these combinations, you are definitely going to get a stunning look.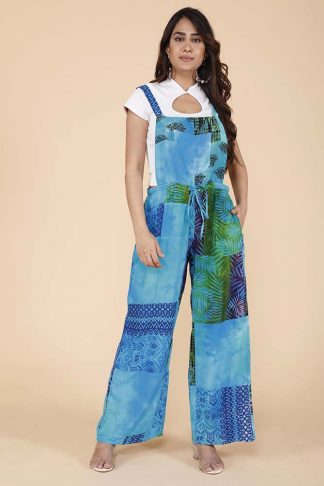 Wear only a patchwork attire to get a boho look
 In order to get a boho look, you can simply wear a patchwork outfit without combining it with any other outfits. For instance, patchwork dresses and patchwork dungarees are the best options in order to get a boho look. If you are choosing a patchwork dress, you can either go for a flowy patchwork dress or a fitted patchwork dress depending on your comfort and choice. You can add a more funky look to your getup with your funky footwear, a funky sling bag and a pair of earrings. You can also add a hat to and a pair of sunglasses to complete your look. These steps can be followed even with dungarees and other such patchwork outfits.